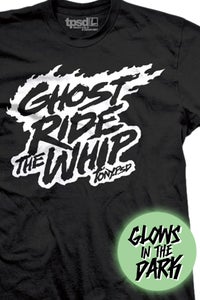 $

8.00 - On Sale
October 6th pre-orders have shipped!
Originally released in 2012 and limited to 25 prints. With Halloween just around the corner, I wanted to celebrate the occasion and bring this back with a limited run of 35 prints.
Shipping: All orders ship 1-3 business days after pre-sale shirts have been received from printer. All orders (U.S. only) ship 2-3 day USPS Priority Mail with shipping confirmation included. No refunds.
Availability
Small - 100% in stock

Medium - 75% in stock

Large - 50% in stock

XL - 75% in stock

2XL - 100% in stock

3XL - 0% in stock

Sold Out

4XL - 100% in stock